Great suggestion for maintenance artificial plants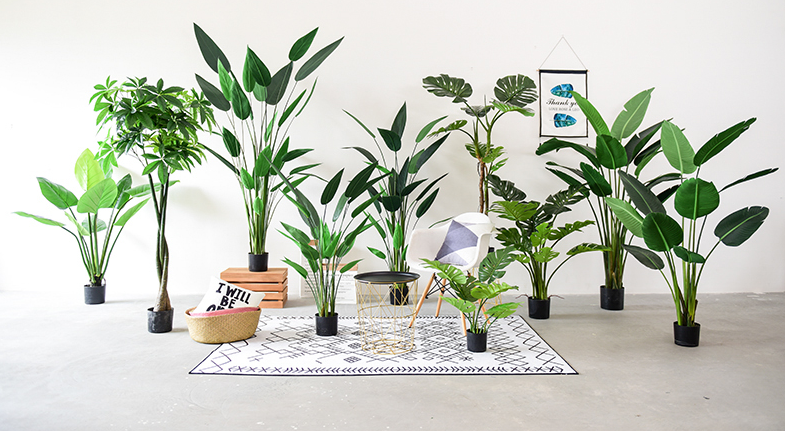 The development of artificial plants has become one of the important projects of urban greening in just a few years.They are seen in the garden, street, community and houses for decoration and landscaping.They does not require daily care like a real plant.But people in modern society are too lazy in maintaining real plants, However, in order to extend the life of the artificial plant,its maintenance is also indispensable. The maintenance of artificial plants is mainly regular cleaning. There are many things we need to pay attention to when we wash artificial plants. What are the issues to be observed in artificial plant cleaning?
Artificial plants are lifelike and can give the surrounding impressive aesthetics, they are economic and can be replaced easily,The artificial plants should be carried out clean regularly. Do not wait until the dust is too much to clean. Because too much dust will stick to the leaves, causing difficulty in cleaning. In addition, the artificial plants cannot be washed directly with water, and they can be wiped with a damp cloth so that no damage is caused to the simulated plants.
Most of the materials used to make artificial plants are plastics and synthetic resins (fiberglass). The texture of the plants is very precise, and many leaves (tape leaves) stick together during production. Therefore, you can not use too much force when cleaning, so as not to affect the effect of simulated plants caused by the leaves off, of course, not only to protect the shape of the simulated plant, but also to protect its leaves and branches.
Do not ignore the clean of the artificial plants, if there is a little damage it may affect its overall greening effect,This shows that the simulation plant also has its disadvantages,so the cleaning of the artificial plant is very important.