How can you make your office or business building more beautiful, greenery and add more atmosphere to it.Of course, we love the way artificial plants, flowers and trees transform an office space, making it look professionally managed and also be a pleasant place to work. The products of shengjie are ideal as a green and maintenance friendly solution in and around buildings of companies and institutions. You can create a delightfully fresh and green look around the office building with artificial plant.
key benefit:
Artificial plant has some key benefit that make it perfect for office buildings. One of the most important benefit is that artificial plants hardly requires any maintenance making it far less labour-intensive than natural plant. You do not need a gardener to keep the plants.
Our range of artificial plants are manufactured from high quality, durable materials including polyethylene plastic, steel, natural wood, polyester and silk fabric. This may seem like an eclectic mix, however each material has a specific purpose to ensure the plant looks fantastic and has a long lifespan.
Using what kind of artificial plant?
Artificial plant wall:
Our ultra - realistic foliage comes in a variety of stunning plants mixes that can be customised to create a bespoke artificial living wall. Each panel seamlessly connects to the next, both in organice design and physical installation.
Vertical Garden Green Wall Perfect for fences, walls, patios, balconies and event greenery. Instant beauty is at your fingertips. Artificial Vertical Garden walls are the perfect way to add greenery to any space, fence or vertical surface. The best thing about artificial plants is that they don't require maintenance. They're also perfect for offices, or shops to add some greenery indoors too.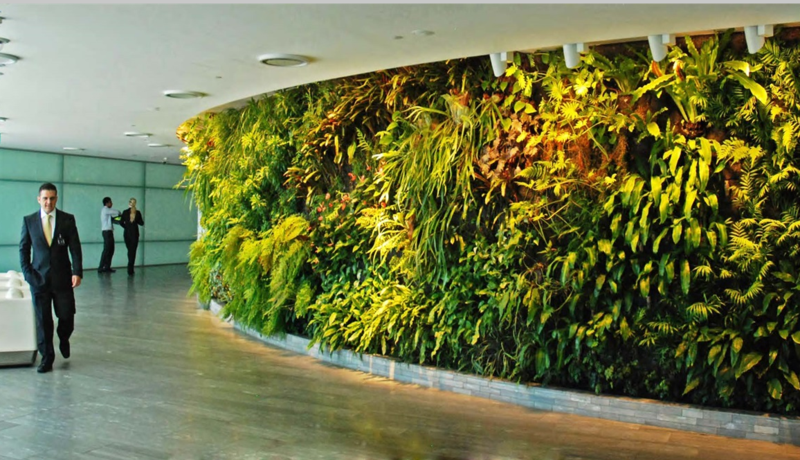 Artificial topiary trees and plants:
Dress up your office commercial - scape with outdoor artificial topiary. Our artificial topiary plants come in a range of styles and sizes including authentic looking spheres, spirals and trees, boxwood balls.
This collection is comprised of outdoor rated products made with built in UV protection. Each of our units are fade and rot resistant with a life - like look.. Add artful greenery to landscapes with artificial topiary tree designs.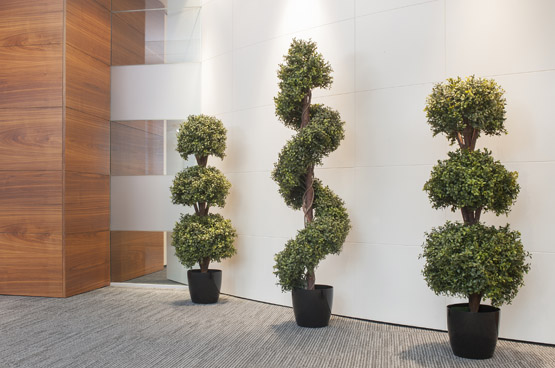 Artificial potted plant:
Adding plants and greenery around your office space is a quick and easy way to improve the workplace environment. Not only can plants improve employee happiness and productivity, but they can leave your visitors with a lasting impression of your business.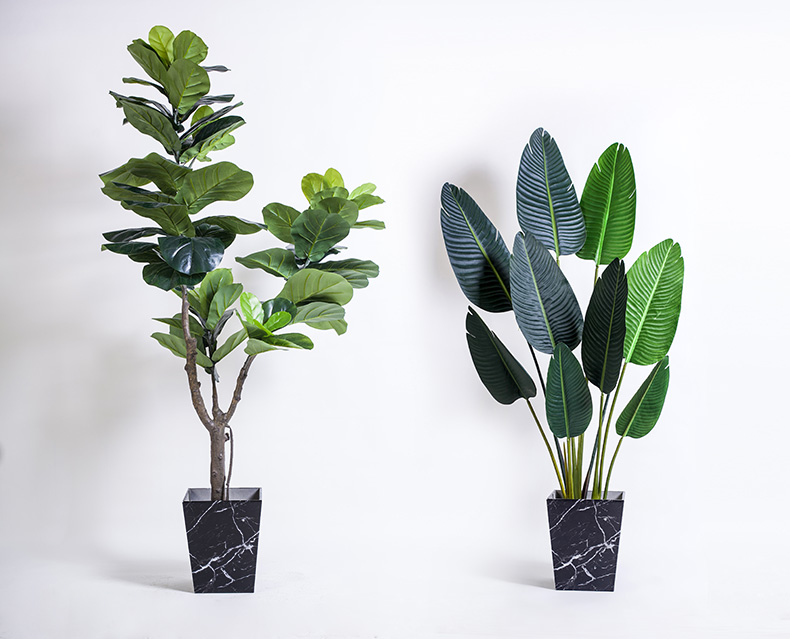 The reason why artificial plants perfer for office
Adding plants to your office make the environment more interesting, colourful and relaxing which can help your employees focus. When your employees are more focused and calm in the office it can reduce stress and increase concentration. This is turn can increase productivity by up to 15%, increase employee wellbeing and reduce sickness and absentism.