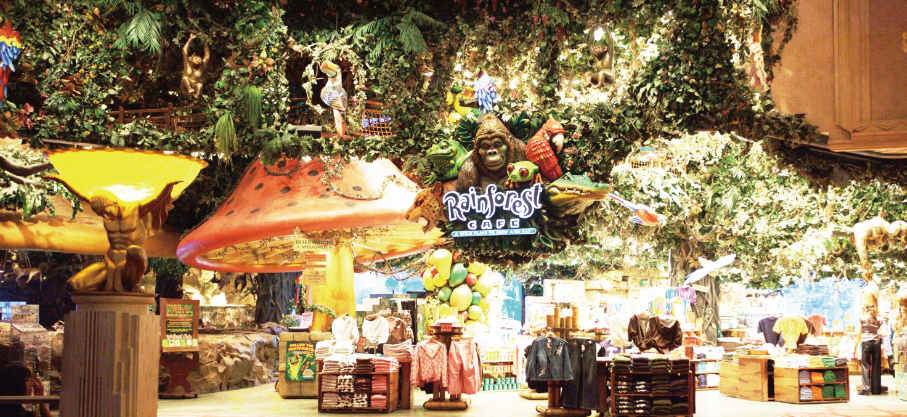 Artificial plant makes it possible to transform even the largest and most complex space into a green haven that requires hardly any maintenance. Life is more flexible with artificial plants too. Las Vegas Tropical Rainforest Park recently used artificial plants to create a seemingly authentic forest environment,bring stunning experience for tourists.
Costs of artificial plant
After building their park in Las Vegas, the principal were facing a dilemma: would they choose natural plant in their park or artificial plant? After comprehensive consideration, the costs of maintenance were the decisive factor. With natural plant, the costs of maintenance would in four years already be higher than the oneoff costs of the installation of artificial plant. So, in the long term natural grass would turn out to be considerably more expensive than artificial plant. Plus,shengjie artificial plants foliage, colour, shape and size against their natural counter-parts to ensure that our artificial trees are as natural-looking .
Another reason to choose artificial plant was the fact that look beautiful all year round without any need for maintenance. With artificial plant, they can enjoy the landscape sence all year round, without wasting precious time on duties such as spraying and mowing the plant.
Using Artificial plant
Artificial plant have become immensely popular in the last decade. They're the ideal solution for areas where natural trees will not survive – maybe because of the weather. They're perfect for businesses who do not want to maintain natural plants or individuals, who like us, are not green fingered!
We offer a wide range of indoor artificial plant including palms, ficus and bamboo alongside our UV stable, outdoor trees including topiary , cedar and our ever popular bay laurel trees . Our range of outdoor artificial trees, have been tested for UV resistance which means that they won't fade when used outside in your garden.