More and more major community are choosing the beauty and functionality of Artificial boxwood Topiary .
An example is Malaysian Parenting Paradise Community .Shengjie recently installed a stunning artificial topiary animals in the community.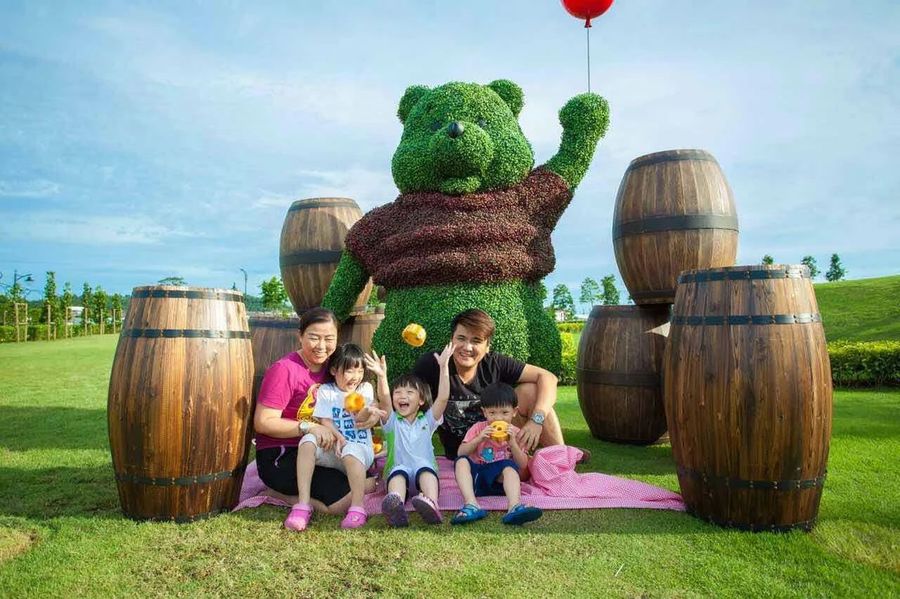 Why Artificial Topiary animal ?
Topiary is traditionally sculpted from boxwood foliage, however in more recent times other popular evergreens like cedar, privet and holly have become popular.
With the development of new, pioneering technologies, Shengjie Artificial topiary has an unrivalled natural look. This makes the artificial plant look just as stylish as real, and also has various other important benefits. Thanks to the little maintenance artificial plant requires, it is the perfect way for hotels to save costs. Furthermore, artificial plant stays beautiful and everygreen all year round, no matter the circumstances.
Landscape Of Malaysian Community
To give the community management the opportunity to compare the decorative and practical characteristics of different shengjie products, Ecograss initially installed a surface of 40 m2 (free of charge) with three different types of artificial evergreen boxwood. After a thorough evaluation of the three types of artificial grass, the community chose shengjie.
Lively and natural artificial topiary animal outoor decorative the environment and a Create Stunning a community fun park. Artificial topiary trees offer a low maintenance, simple way to add style and grandeur to the community.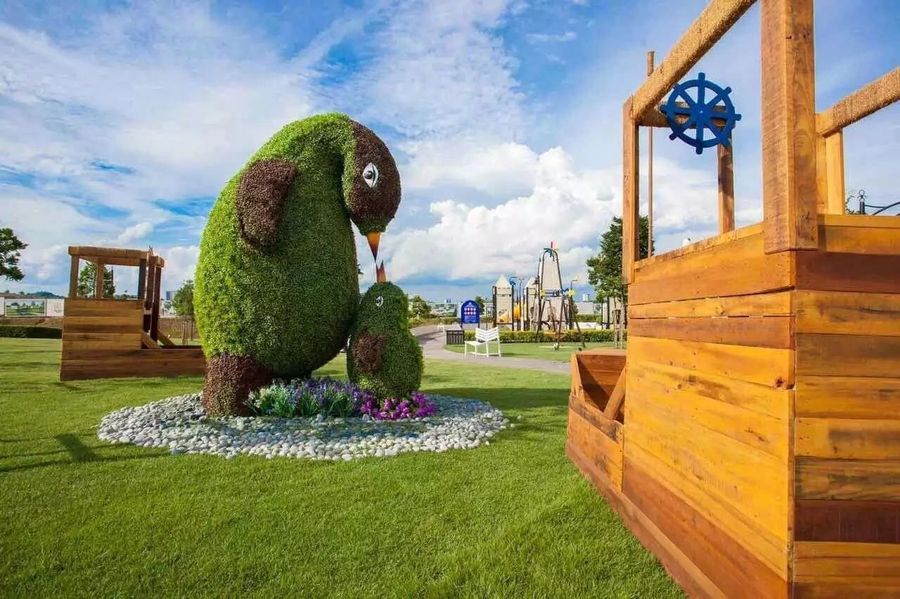 Result
All of our faux topiary are hand made from a range of premium materials including PVC, natural wood stems, steel and polyester. While the materials vary from tree to tree, the quality is consistent throughout. Our range, with the exception of the fruticosa and Japanese fruticosa, are UV stable making them suitable for outside use. The community management was highly satisfied with the result and is considering installing Shengjie artificial topiary also in other areas of the community grounds.